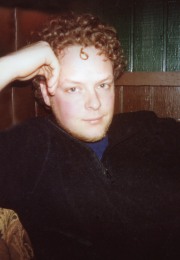 Biography
Thomas Derr was born and raised in Houston, Texas. In the years between high school and college, he served in the U.S. Navy, where he was stationed aboard the USS Enterprise, CVN-65.

He received a BA in English and philosophy from the University of Texas at Austin, and an MFA in creative writing from the Iowa Writers' Workshop.

His fiction has appeared in the following journals:

"A World Without Gravity" Northwest Review (Winter 2008)
"Clutter" The Greensboro Review (Spring 2008)

He was a longtime resident of Austin, Texas, where he was a beloved and popular English associate professor at Austin Community College. He passed away in April 2022.